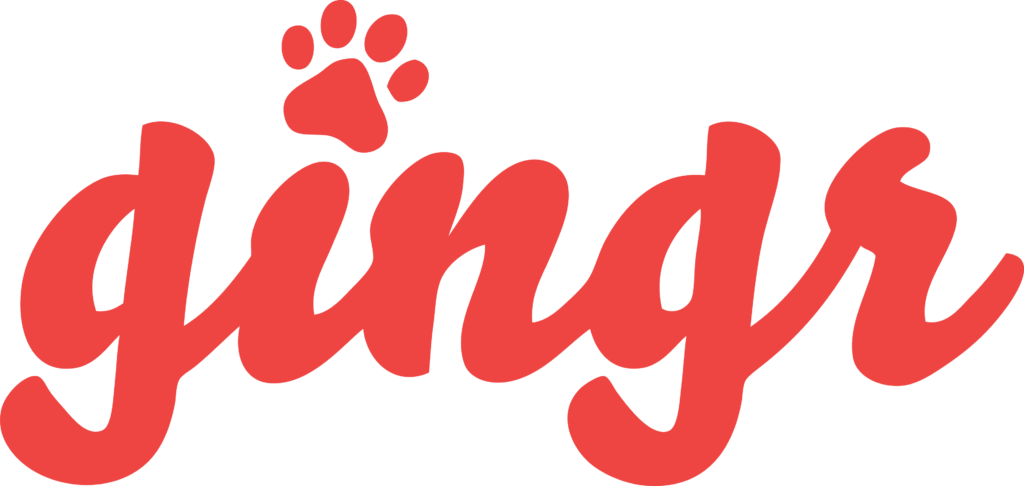 Boarding reservations are available for existing clients, or for new clients who undergo a meet and greet at our salon! To check availability and requirements, please click below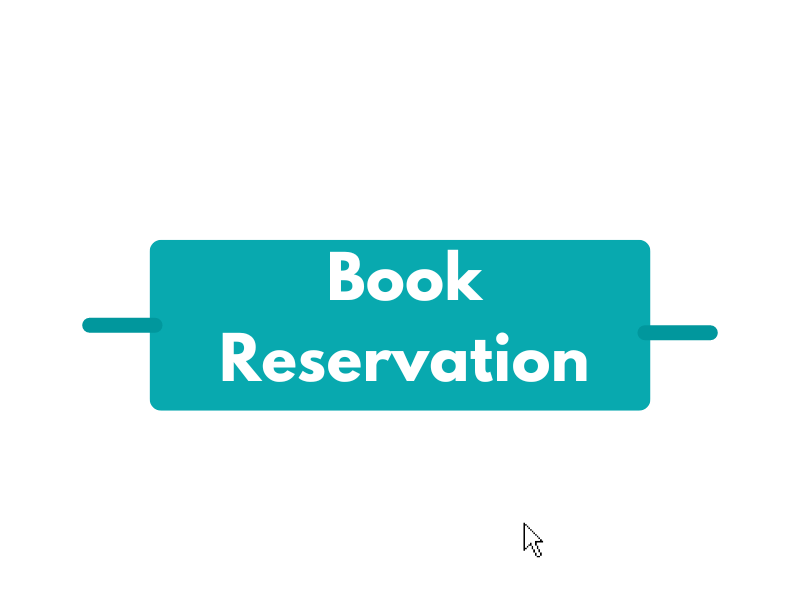 If you are having trouble booking online, shoot us a call or text and we will get you booked! 330-333-2691.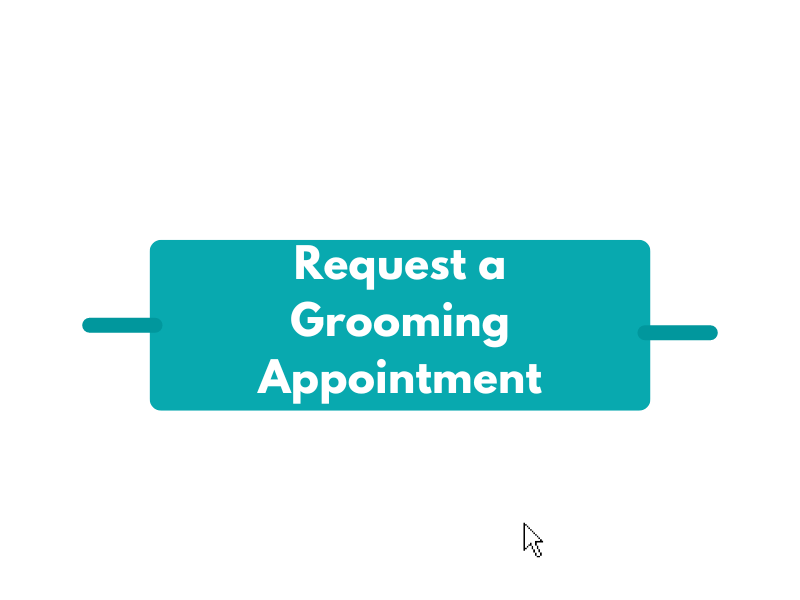 Please give us notice of any changes or missing services so that we can continue to serve you and your pets!
Please keep in mind that dogs who are matted, need a good deshed, or that have long or curly coats may take longer. Doodles have a lot of hair (that's why we love them – so fluffy!), and may take several hours to complete. We have plenty of safe spaces for dogs to hang out while waiting to be picked up.
We are happy to accommodate ALL types of animals – elderly dogs who can't jump, handicapped dogs with limited eyesight or hearing, or any animal with special needs. Please let us know if your dog requires special handling. We pride ourselves on hand drying dogs, not sticking them in a metal cage with a loud dryer and leaving them alone to work on other dogs, which can be terrifying to an animal. We also work with dogs who are terrified of groomers by giving them the love, patience, and spa day they deserve!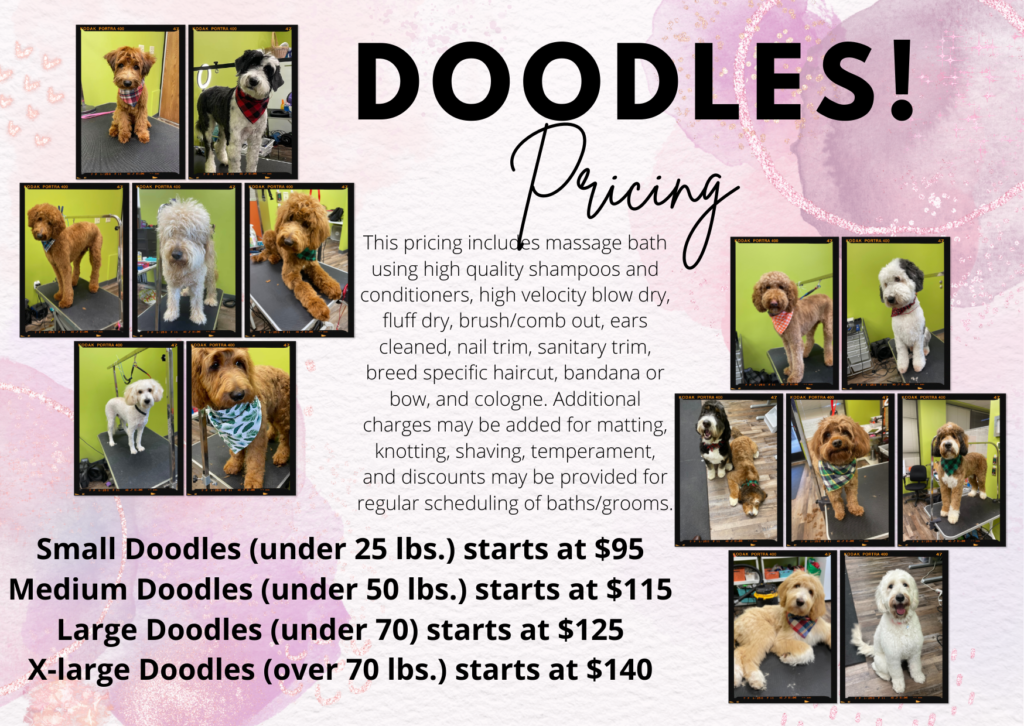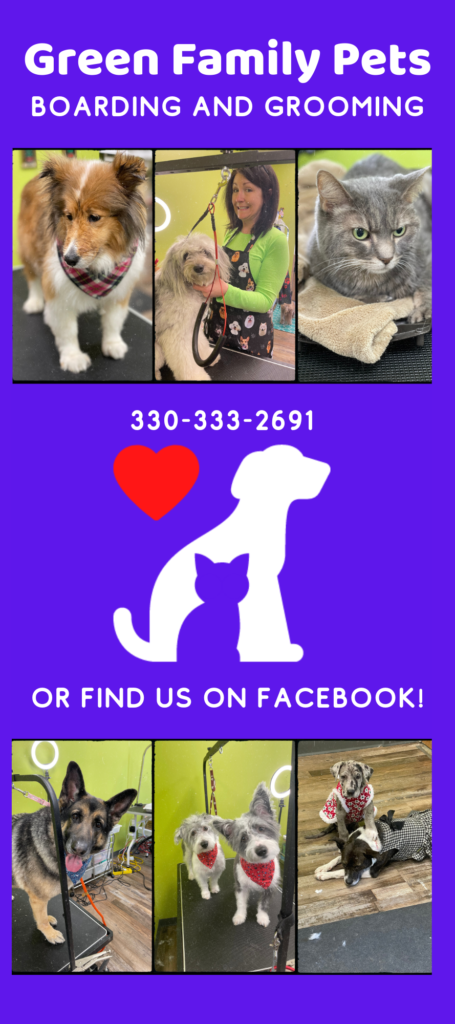 Full Service Grooming Salon
We pride ourselves in "coat preservation," meaning we take our time and make sure that dogs who are semi-matted can keep their coats. When an animal is shaved, both the animal and owner look at the dog differently. For people, they may be ashamed they let the coat get matted, feel like the dog looks "stupid," or miss the fluffiness. When owners are ashamed, they treat the animal differently, which in turn hurts the animal's sense of self-worth. We will preserve your dog's coat to the best of our abilities! Sometimes a dog needs a fresh start, meaning we have to take a majority of the fur off because it is so matted. We do this with the utmost care.
Hours
Monday – Friday (and select Saturdays)
9am – 5pm Regular hours
Evenings open for late boarding pickup/drop off or finishing grooming 6-7pm
***By Appointment***
Contact Us
Green Family Pets – Boarding and Grooming
3700 Massillon Rd. Ste.150 Uniontown, OH 44685
Phone: 330-333-2691
Email: [email protected]
Find Us
© 2021 by Green Family Pets, LLC